Adjustable Strap Seal / Pull Tight Seal
Adjustable Strap Seal / Pull Tight Seal
Made from supreme quality polypropylene material is available with or without metal insert lock of various tail and flag length depending on its application. Its versatile designs makes its applicable in securing of any type of valuables like bag, cargos, lockers etc. Meticulously designed for high immunity against theft and pilferage.
Material
Polypropylene
Available Colors
Specification
Available in various tail length
Flate / Round tail options.
With and without metal lock insert
Highly impregnable / immune to theft
Smooth and neat finished product
Numbering & Customisation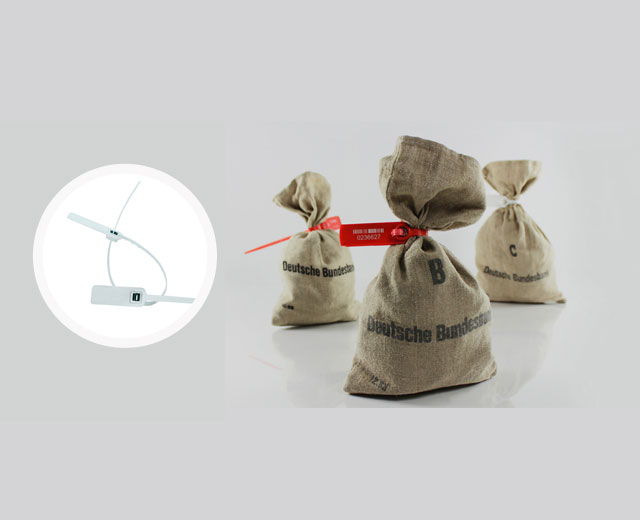 FAQ
White, yellow, Red, Green, Orange are our routine colors, can be customized as per your need.
Yes, we can suggest you the best option depending on your application.
Yes, it is possible as per customer requirement.
Yes, minimum order quantity of 5000 nos.