Meter Seal
Manufactured using highest quality of virgin material polycarbonate along with industrial grade stainless steel wire. The seal are highly impregnable and shows sufficient temper evidence in case of theft. Our versatile design offers features such as hidden codes, nanocodes, empasting of barcode and QR codes.
Material
Poly Carbonate - U.V. Stabilized.
Stainless Steel Wire
Available Colors
Specification
Economical and environment friendly
No effect on seal of direct sunrays and weather
Sturdy design
Easy to fit
Long lasting life
Numbering & Customisation
Inbuilt / Laser Etched Serial Numbering
Client Logo Printing or Embossing on Request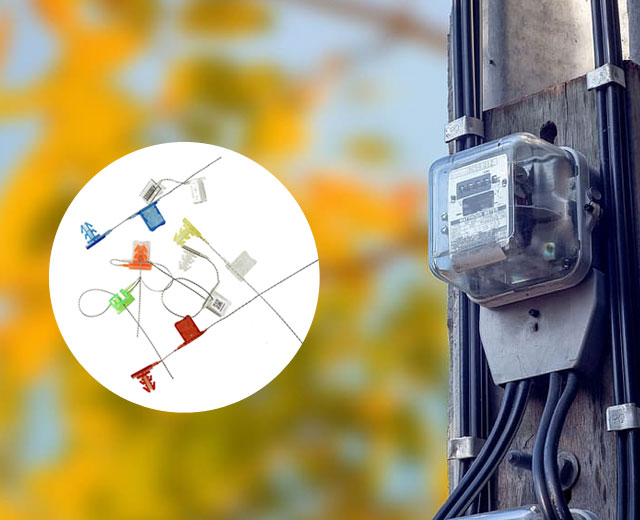 FAQ
White, yellow, Red, Green, Orange are our routine colors, can be customized as per your need.
Our seal are available in three different sizes i.e. 15*13*5 18*14*7 20*20*8 And customization is also possible as per requirement.
Our seal have special hidden codes, possibility of encrypted monograms. we also provide QR code and Barcode stickers on the seal as per requirement.
Yes, minimum order quantity of 5000 nos.