Cable Seal
The Body is Made of Painted Aluminium and sealing wire if of Steel, It is an adjustable seal and can be used in many different conditions. particularly in any application to protect cargos during shipping and intermodal freight. Once inserted the opposite end of the cable into the hole, and pulled it to the maximum possible extent, there will be no way to open the seal unless by breaking it.
Material
The Body: Painted Aluminium
Cable: Steel Wire - Different Diameters
Available Colors
Specification
Available in various shapes and designs
Adjustable Steel Wire Length
Numbering & Customisation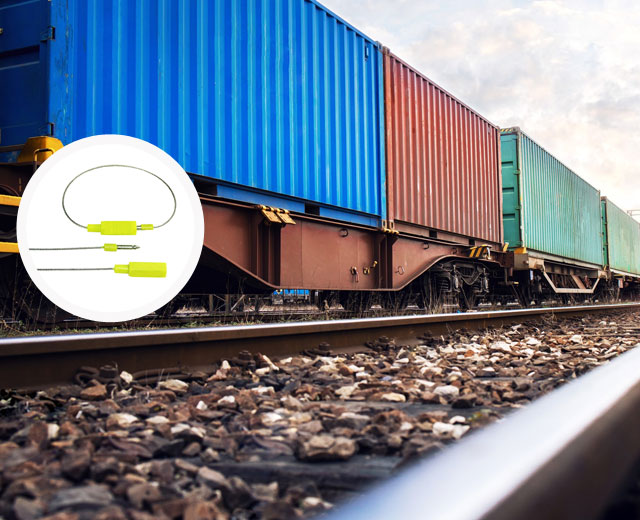 FAQ
White, yellow, Red, Green, Orange are our routine colors, can be customized as per your need.
Yes, seal wire length can be made according to one's requirement.
Yes, we can mark any data on the seal as per customer requirement.
Yes, minimum order quantity of 5000 nos.